This post should've been titled, "Matt Lolli And Doug Jenne Have Serious Mental Health Issues". Unfortunately, that didn't fit.
Matt & Doug rode in the Cheshire Cyclocross '08 series this morning, hosted by
Cheshire Cycle
complete with a Ghostship
shout-out
on their sponsors page.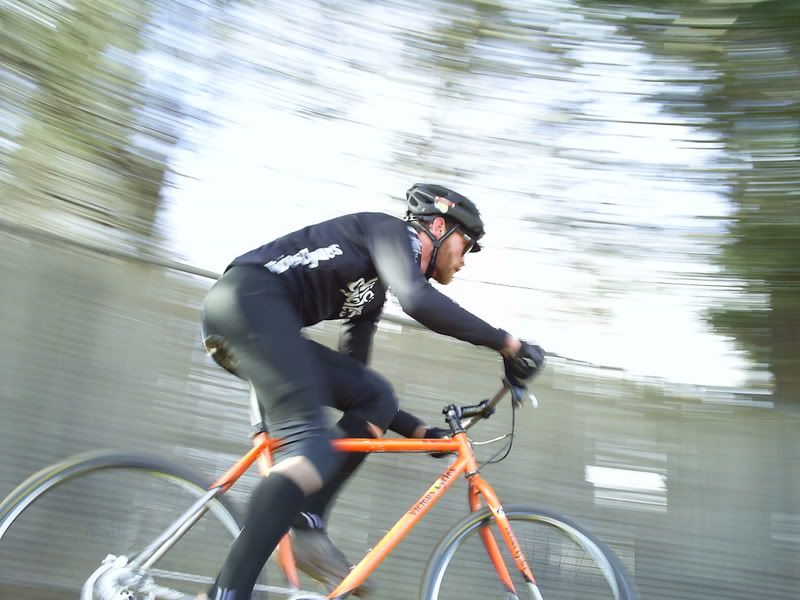 Doug Jenne -- Vicious Cycles / Ghostship
Scorcher
It was my first time at a cyclocross event, let alone a
New England
cyclocross event. I can sum up the sport by saying "a bunch of cyclists with head problems ride retarded bikes in places they shouldn't, torturing themselves purely for my enjoyment." It was wild -- I think I've been converted. Who knew standing in 28 degree weather for three hours would be such a good time?!
Matt Lolli of Ghostship fame wore a milkshake costume...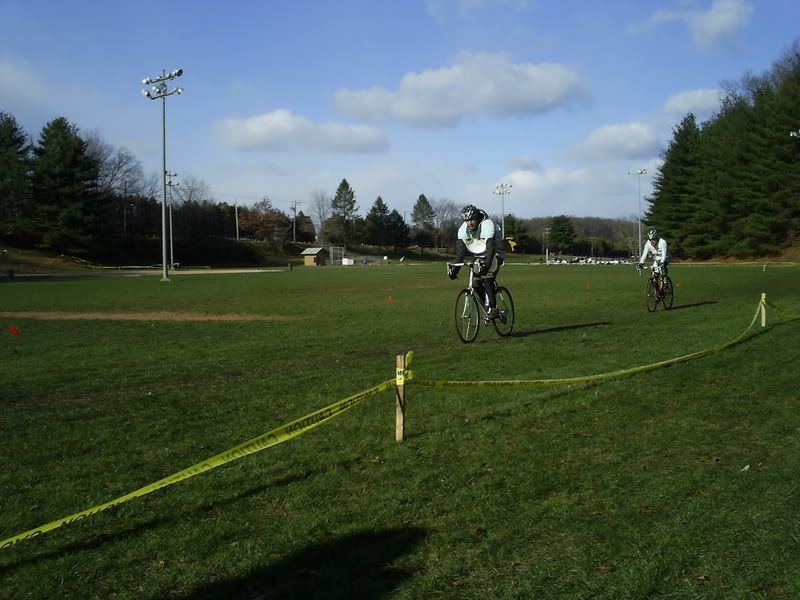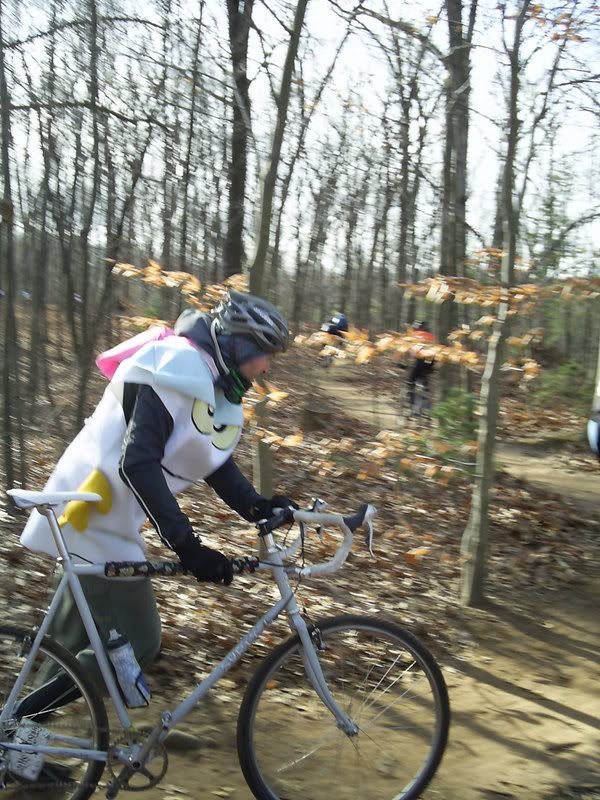 My milkshake brings all the boys to the yard...
Matt came in 16th out of about 40 people in the Cat. 4 / Public division.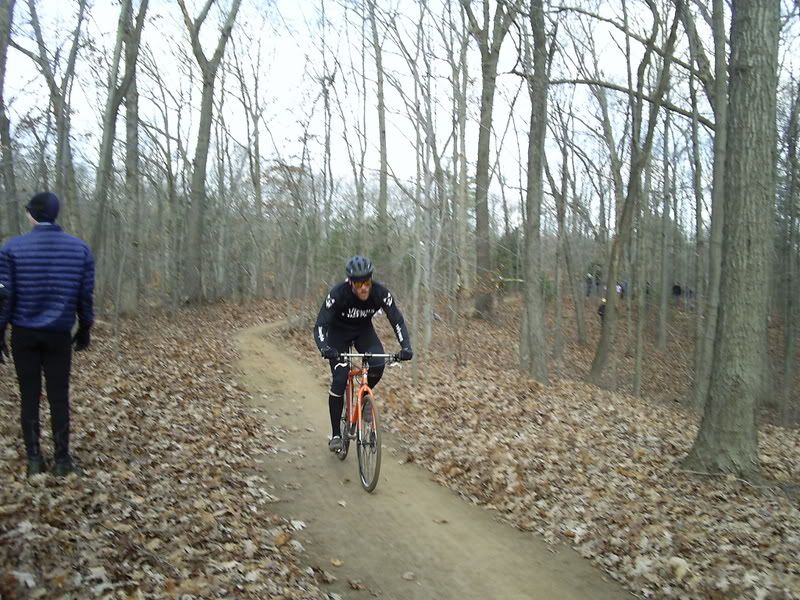 Doug raced Cat. 2/3 (The Big Kids) and placed 18th. He had top ten for the first lap, but lost ground during the large grass flat section (hey, whaddya expect, he was runnin' a singlespeed!!!)
We also ran into Tayphoo, a New Haven native and frequenter of alleycats, riding for Sikorsky...